Gareth's "Pub" Page
---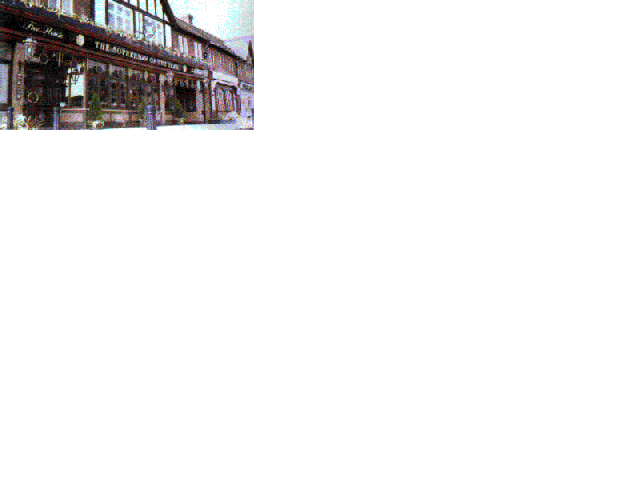 This is the sort of wicked place that I spend the odd evening or two in now and again!
My local "boozer" is called "The Botwell Inn", and is in the town centre of Hayes.
The "Botwell" is just over a mile's walk from where I live. There is no music, juke boxes or even a pool table. Somewhere where you can go with a few friends and talk, not shout, over a pint. The downside is that it has been garishly painted inside in contrasting colours, both vivid and pastel shades, in a psuedo-chic 1950's style now being adopted by a number of pubs who want to appear 'trendy'. Still, it has a good selection of real ales (the warm stuff without bubbles) and is next-door to a kebab shop !
Sometimes the neighbours will call, and drag me to the "Victoria". This one has music, pool, karioke, and on some nights Exotic Dancers i.e. strippers to you and me. Usually nothing special but sometimes they perform cunning stunts with a coke bottle.
How to get to my local from anywhere in the world is very easy to describe ! Just nip down to your local international airport and buy a ticket to London Heathrow. You may need some money, a passport, and possibly a visa too. Once at Heathrow, go to the central bus station, hop on the 140 bus and ask the driver to throw you off outside the "Botwell Inn" in Hayes. The pub is on the same side of the road - couldn't be easier !
Don't forget to fill up on the duty frees at your local airport before take-off, and that a Twenty Pound note will keep myself and a few friends in beer for an hour or so.
---
return to menu page gareth@lightfox.demon.co.uk